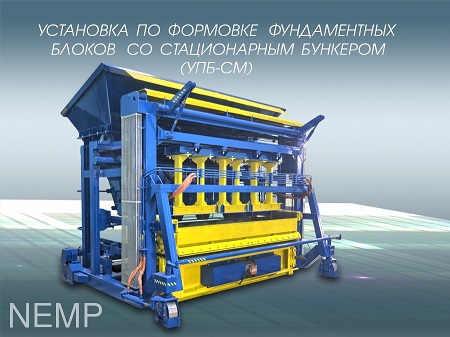 Concrete block making machines
The main activity of NEMP LLC is the production of concrete block making machines for the manufacture of concrete blocks for basement walls (GOST 13579-78), as well as reinforced concrete slabs of strip foundations (GOST 13580-85). This equipment has a positive reputation in the construction materials markets of the CIS countries.
Cage welding machines
Cage welding machine from NEMP Company. Pile cage welding machine SKS-30/35 is universal and it allows replacing guides to produce more than 50 types of spatial frames
Motorcycle and bike stands
A motorcycle stand is a special accessory for motorcycle maintenance. The stand is used when lubricating a chain, replacing a wheel, repairing a fork or swingarm of a motorcycle. NEMP Company offers universal motorcycle standss for a back and forward wheel.
Woodworking equipment
For professionals in their field that value quality in furniture production, NEMP LLC offers high-quality woodworking equipment of its own production.
Equipment and services to order
NEMP LLC offers a range of metalworking services; repair and restoration of technical equipment.